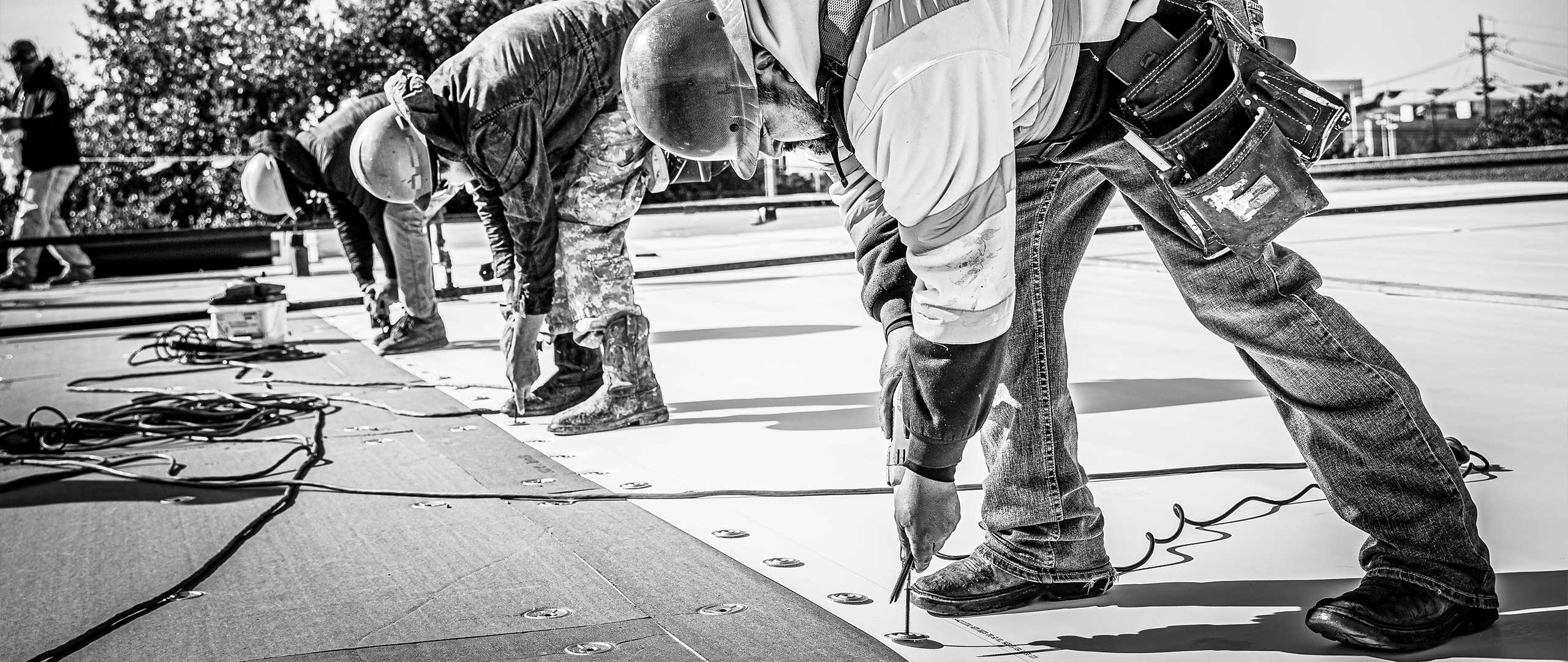 WHEN PROGRESS
MEETS THE PANEL
READ MORE
We are reinventing the roof buying process through smart technology.
WATERPROOF POSITIVE
SOLUTIONS
READ MORE
From inspection to completion, our unique and innovative approach to the roofing process truly separates us from any competitors.
PROFESSIONAL
COMMERCIAL ROOFING
SOLUTIONS
READ MORE
Customized, hand tailored, commercial roofing solutions and services that are exceptionally top–notch and will make your business more profitable with a huge ROI.
THE TRUE SOURCE FOR
ENERGY ROOFING
FIND OUT HOW
Save thousands on our Energy Audits...
Energy Roofing Solutions offers many professional services for commercial roofing.
"Did you know that your building can earn you Energy Star Certification just like a refridgerator or lightbulb?". We offer Energy Efficient roof replacment for both Flat and Metal.
White roofing systems are also known as "Cool Roofs". A white roof is able to reflect the sun's ultraviolet rays, preventing them from being absorbed into the building.
Energy Roofing Solutions proudly installs elastomeric coatings for many roof types. A roof coating is a monolithic, fully adhered, fluid applied roofing membrane.
To be a leader within the commercial roofing space it is paramount to truly care about being the best. We are driven to settle for nothing less than excellence. We are reinventing the roof buying process through smart technology.
"Energy Roofing was fierce in making me a repeat customer!"
PAUL GOVER
STORAGE OWNER
"These guys are good...real good!"
LARRY PATTERSON
CEO OF CPA TEXAS.NET
"The knowledge and innovative presentation was only the beginning of our great experience."
SANDEEP KUTTIYATUR
OWNER - iBizSoft
"This team made me a believer that great contractors still exist!"
CARL ROBERTSON
PRESIDENT - CENTURY CONDOS
"I would recommend Energy Roofing Solutions to anyone!"
JOSH REID
OWNER - NORTEX GLASS
"They have gone above and beyond to make me a believer!"
CONNIE JONES - PARTNER
ACHIEVA CONSULTING AND MANAGEMENT